19 Nassim
Gardens – Prestige – Timeless
19 Nassim is a luxury district 10 condominium, located within a short stroll to Singapore Botanic Gardens.
Guide Prices
1-Bedroom from $1,971,000
2-Bedroom from $2,736,000
3-Bedroom from $4,689,000
Appointment Appreciated
A Floating Volume
A Unique Design For A Unique Location
19 Nassim residential towers sits above a continuous plane of manicured landscape of water and greenery.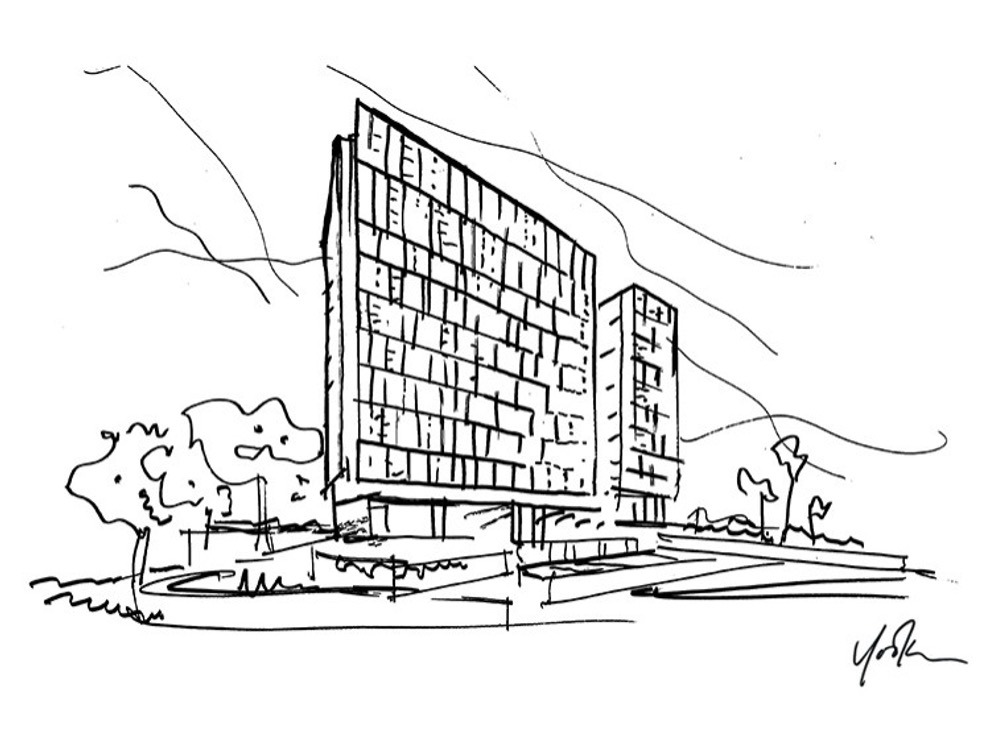 Singapore Botanic Gardens
World heritage, Your Neighbourhood
Singapore Botanic Gardens is the first and only tropical garden that has been awarded with the UNESCO World Heritage status. For over 150 years, the English-style garden has been providing residents and tourists enjoyment of expansive nature.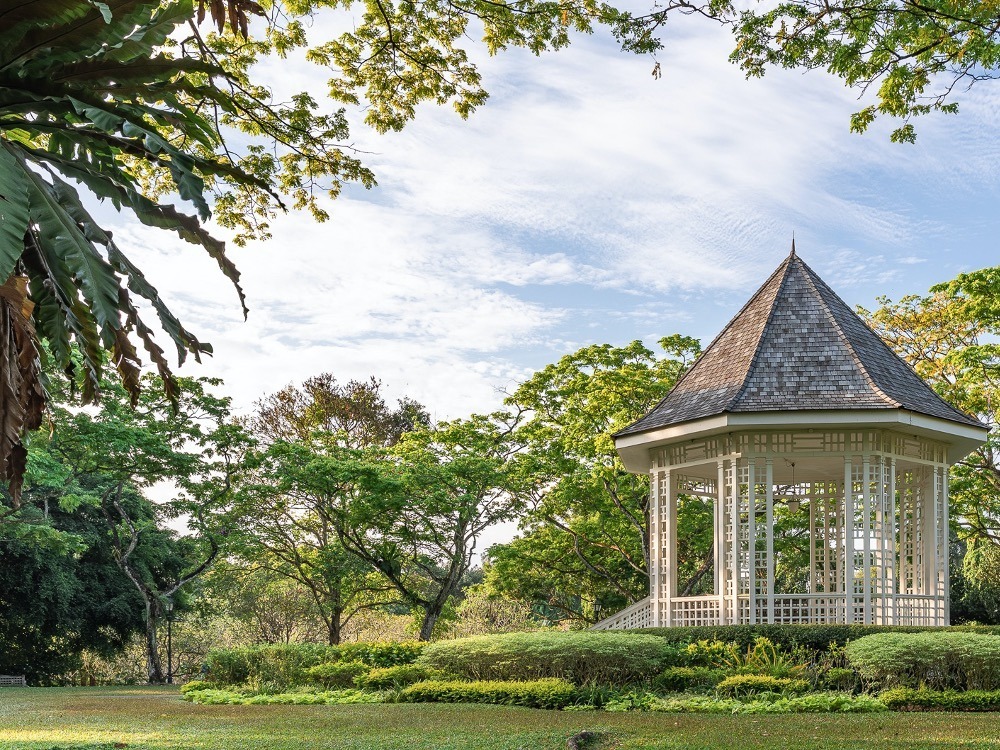 Facilities
Level 1 & 10
19 Nassim offers a suite of recreational facilities in a luxurious setting.
The Arrival
At 19 Nassim, A wide arrival area welcomes you home and brings you to an elegantly decorated lobby with an open view of the slope leading to the pool deck.
Garden Lounge
The lush greenery and cross breeze between Nassim Hill at the top and Napier Road down the slope makes the Garden Lounge an inviting place to be.
Lap Pool
The Grand Staircase leads you to the pool deck with a view of seemingly borderless pool, framed by lush greenery and the sky. 19 Nassim's pool deck is located above the road level beyond the development's boundary.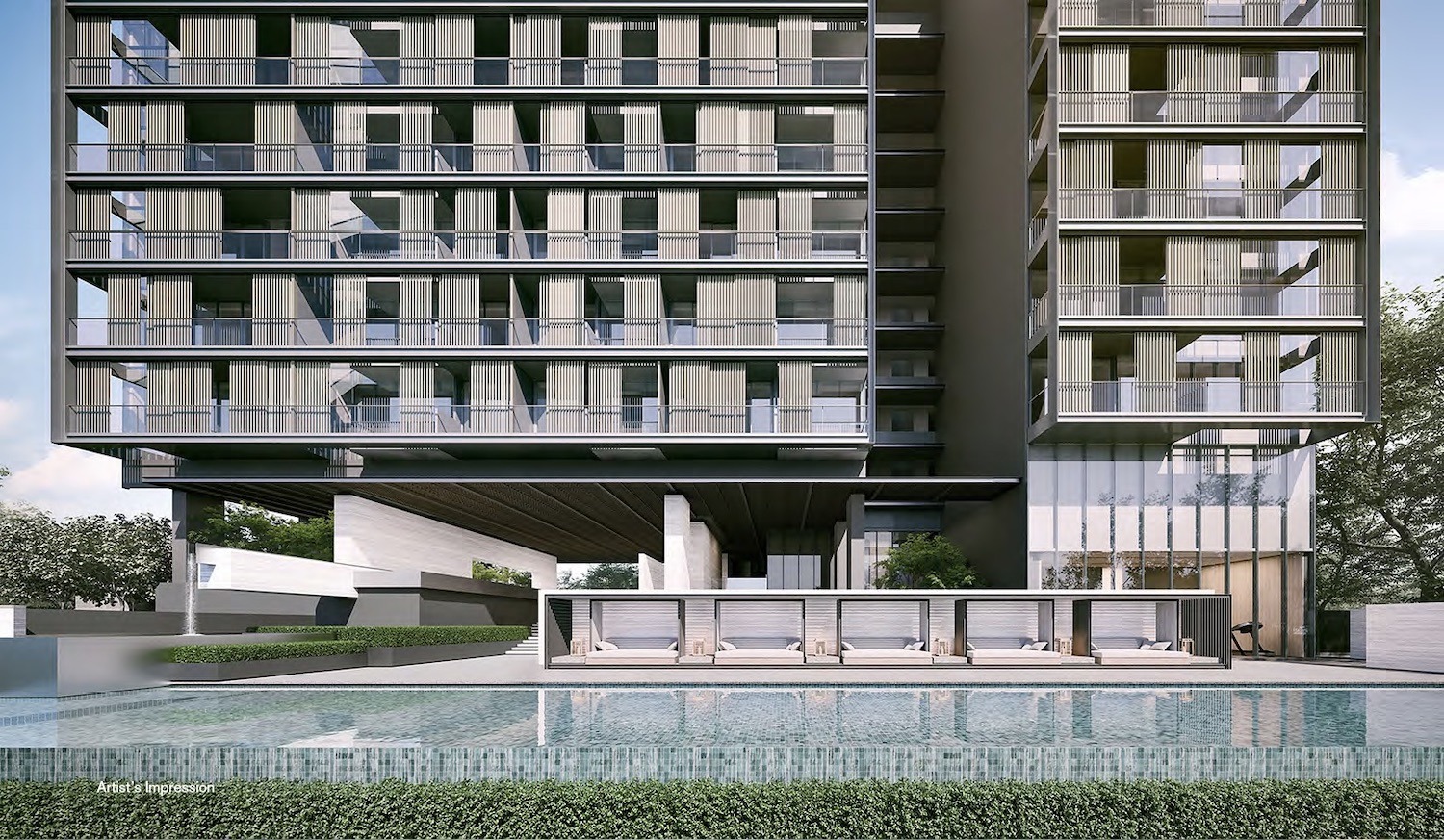 Club Level
19 Nassim has more avenues to entertain your guests on the Club Level.
Relaxation Pool
Chill at the pool, and relieve the muscle tension at the heated jet pool.
Interiors
Understated Luxury
The interiors are tasteful and timeless, with a natural and approachable feel.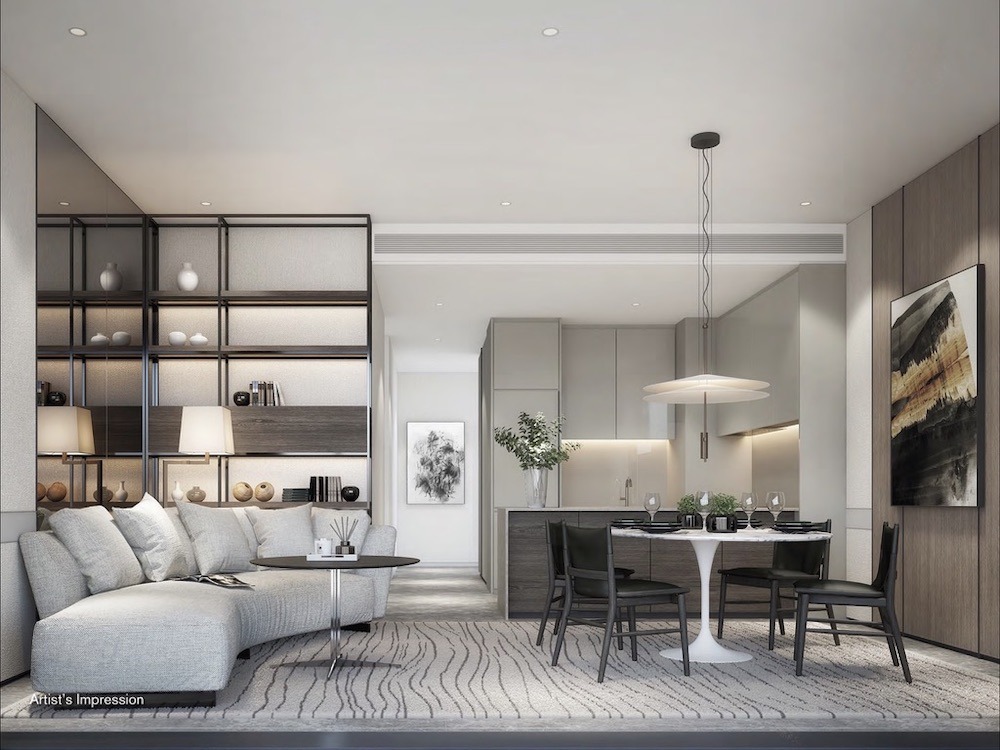 LEVEL 1

1. The Arrival
2. Reflective Pool
3. The Lobby
4. Lobby Garden
5. The Pond
6. Grand Staircase
7. Garden Lounge
8. Feature Pool
9. Pool Cabanas
10. Lap Pool
11. Kid's Pool

12. The Gym
13. Relaxation Corner
14. Changing Room
15. Pebble Walk
16. Kid's Playground
A. Guard House
B. Bin Centre
C. Substation
D. Pedestrian Gate at Nassim Hill
E. Pedestrian Gate at Napier Road
F. Service Gate
SITE PLANS
1-Bedroom to 3-Bedroom
19 Nassim offers a suite of layout options for various family preferences, including 1-bedroom, 1+study, 2-bedroom, 2+study, as well as 3-bedroom apartments.
FLOOR PLANS
Selected Units with Prices
Browse through the selected floor plans to choose your preferred layout.
PROJECT DETAILS
| | |
| --- | --- |
| PROJECT NAME | 19 Nassim |
| TOTAL NO. OF UNITS | 101 |
| DISTRICT | 10 |
| ADDRESS | 19 Nassim Hill |
| LAND TENURE | 99 years from 17 June 2019 |
| SITE AREA | 5785 sq m / 62,269 sq ft |
| EXPECTED VACANT POSSESSION | 31 December 2023 |
| EXPECTED LEGAL COMPLETION | 31 December 2026 |
| DEVELOPER | Parksville Development Pte Ltd (a subsidy of Keppel Group) |
| ARCHITECT | SCDA Architects Pte Ltd |
Location Map
Amenities Nearby
Nassim locale is home to many international embassies, 5-star hotels, top medical facilities, as well as Good-Class-Bungalows of many Singapore's most influential families. The nearby Singapore Botanic Gardens is the perfect place for daily exercise in a lush greenery setting. The Orchard Road Shopping Belt is only a minute's drive away, offering you regular retail, wellness, and gastronomic therapy. The up-coming Napier MRT station connects you quickly to the Woodlands checkpoint and Changi Airports, giving you one more encouragement to travel less often in cars.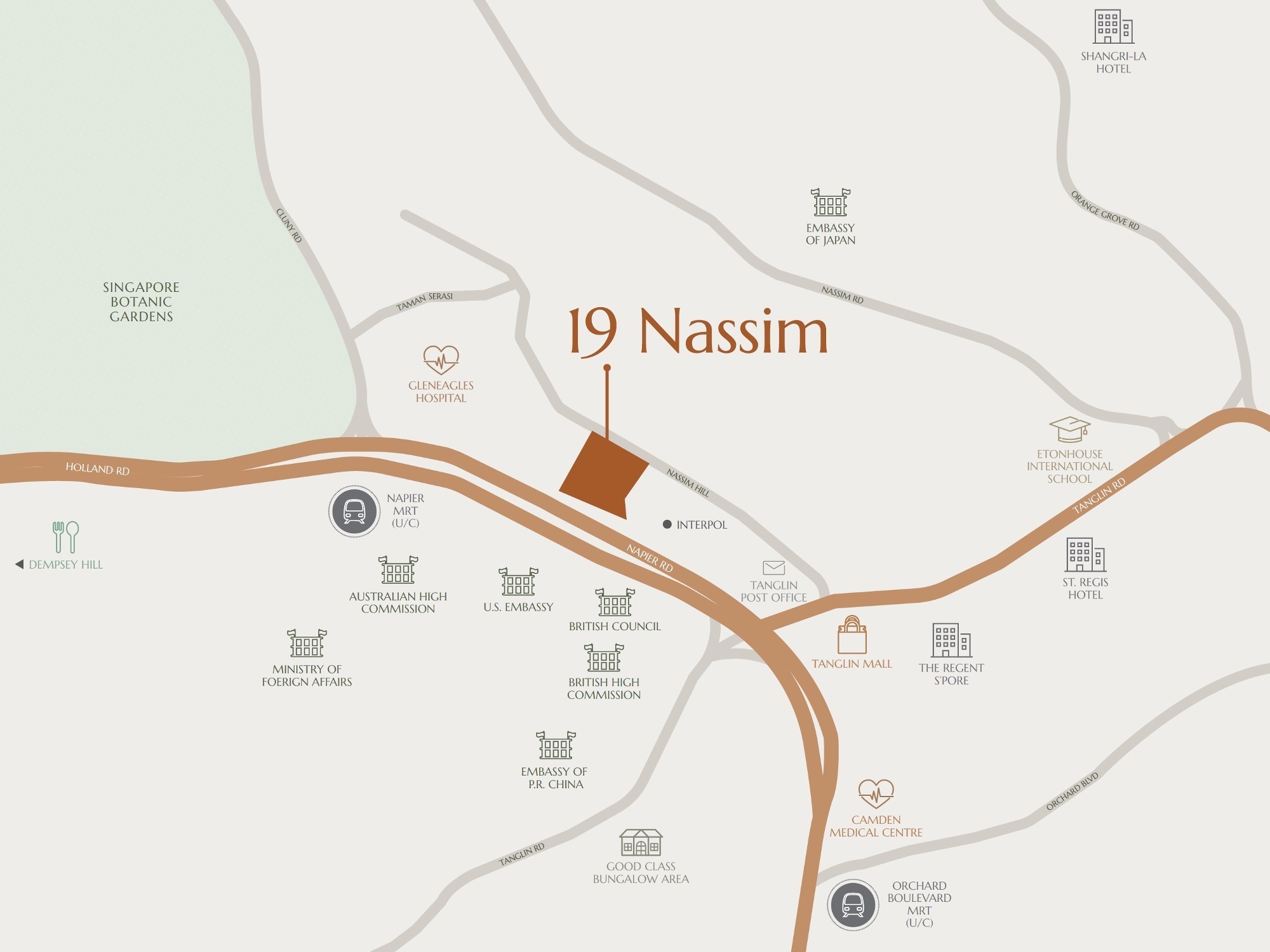 Condominiums at Nassim
Along Nassim Hill & Nassim Road
16 projects are listed on the image below. 13 of them are located along the Nassim Hill and Nassim Road. Most of these developements are 5-storey high. 19 Nassim and Nassim Mansion are taller at 10-storey high. The most recently launched development was The Nassim which was completed in 2015. Between then and the current launch of 19 Nassim, there were no other launches for the past 5 years. One of the projects along Nassim Hill which is closest to the Singapore Botanic Gardens' Tanglin Gate is Nassim Mansion. It was developed in 1977 and even after 40 years, it achieved a transaction of over $3000 psf in 2019. The walk from 19 Nassim's side gate at Napier Road to the Tanglin Gate is only 300m or takes about 3 minutes. The Napier MRT entrance is closer at 200m.
| | | |
| --- | --- | --- |
| Development | Year | Total |
| 1) Nassim Regency | 1978 | 30 |
| 2) Nassim Mansion | 1977 | 72 |
| 3) 19 Nassim | 2023 | 101 |
| 4) The Loft | 2002 | 77 |
| 5) The Nassim | 2015 | 55 |
| 6) Nassim Park Residences | 2011 | 100 |
| 7) 8 Nassim Hill | 2010 | 16 |
| 8) Sage | 2012 | 33 |
| | | |
| --- | --- | --- |
| Development | Year | Total |
| 9) Beaufort on Nassim | 2008 | 30 |
| 10) Nasssim Ville | – | 21 |
| 11) Nassim 9 | 2003 | 8 |
| 12) Seven Nassim | 1984 | 8 |
| 13) Nassim Jade | 1997 | 39 |
| 14) Botanic Gardens View | 1970 | 144 |
| 15) Botanic Gardens Mansion | 1970 | 112 |
| 16) 8 Napier | 2010 | 46 |